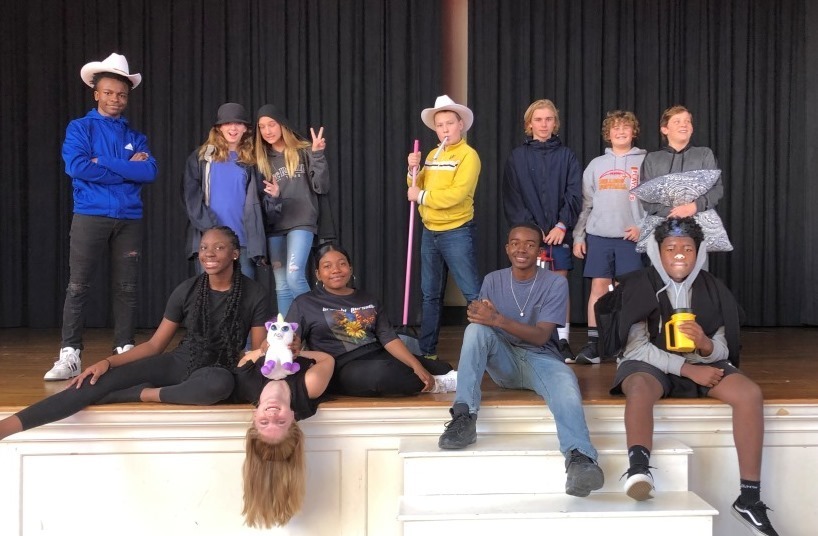 Bringing Edgar Allan Poe Back to Life
Desiree Celaya
Tuesday, December 03, 2019
Scholars Academy students in Katina Stewart's Advanced Eighth Grade English classes extended their study of Edgar Allan Poe's "The Tell-Tale Heart" by preparing dramatic interpretations of poems of their choosing by the author.
Pictured above are students in her B Day class: Amaryah McKinnie, Madison Leach, Yasmin Hart, Javen Hunter, Keshawn Jordan; Back row: Xavier Green, Lizzie Rinehart, Payton Bass, Liam Hicks, Jadon Lirette, Noah Hall, and Owen Ryan.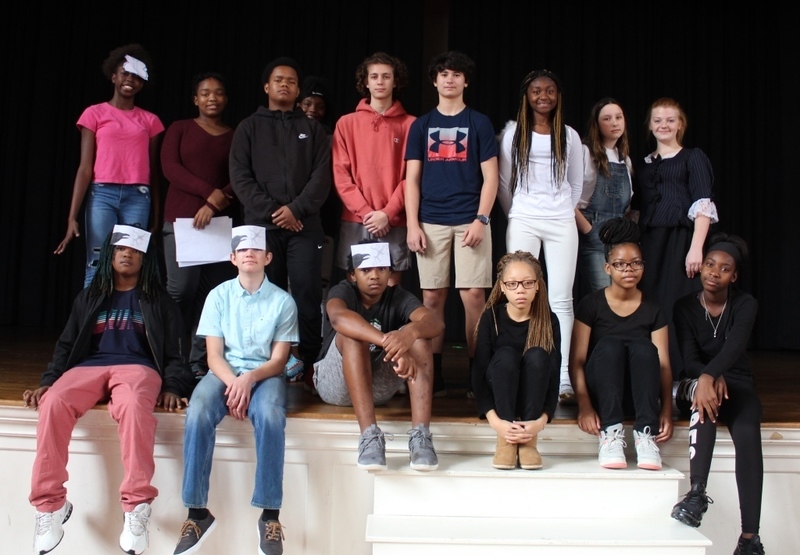 Pictured above are students in her A Day class: Er'mauri Scott, Charles Smith, Joseph Mervin, Tylin Laing, Mia Mickens, Ariel Anderson; Back row: Kayundria Bush, Kayla Lewis, Kaleb Lewis, Jabria Richardson, Rudy McCranie, Caden Fiveash, Paige Hill, Julie Hutchinson, and Julia Thrift.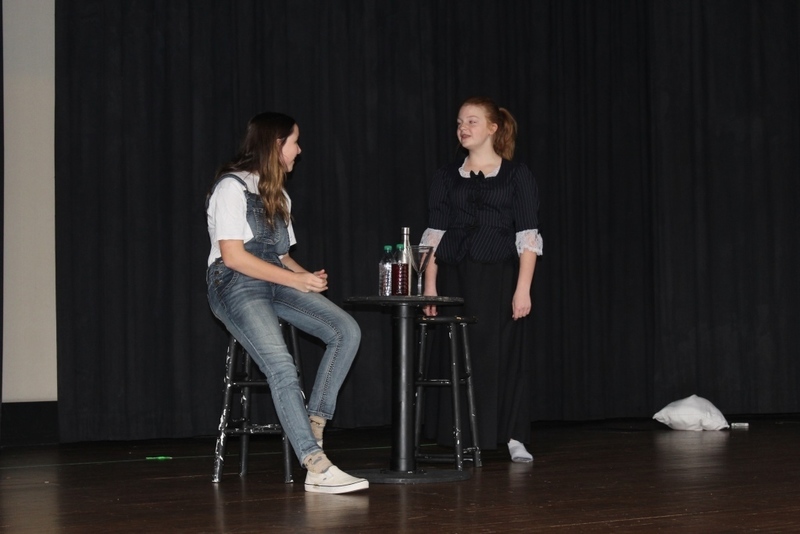 Julia Hutchings and Julia Thrift used props, a small set, and costumes to bring "Angel of the Odd" to life.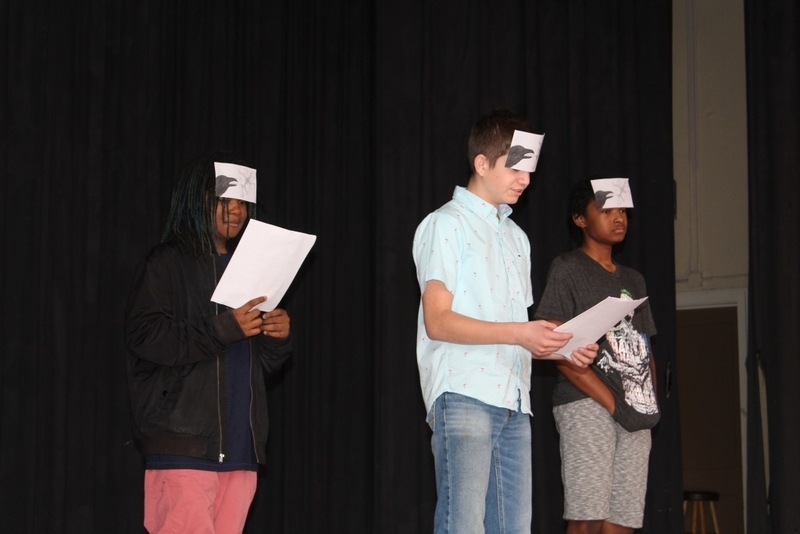 Er'mauri Scott, Charlie Smith, and Joseph Mervin wore simple "masks" as they alternated positions and voices during their rendition of "The Raven."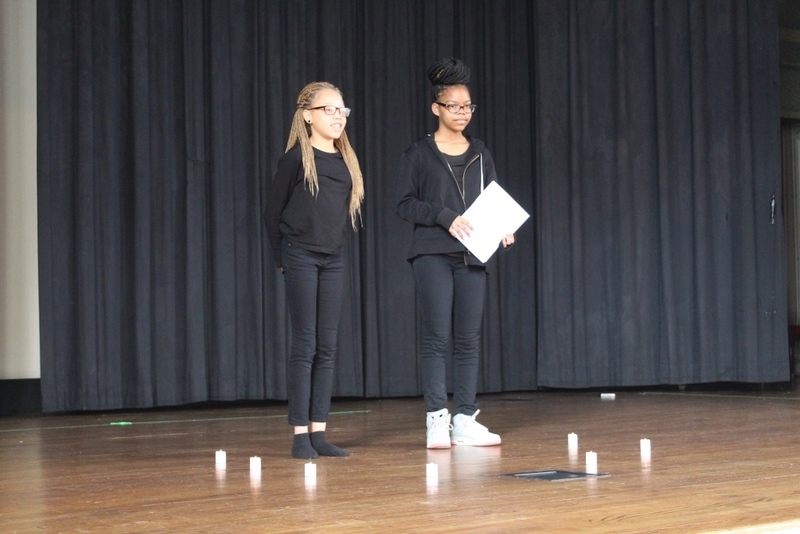 Tylin Laing and Mia Mickens wore black and surrounded themselves with candlelight during their reading of "Spirits of the Dead."