Thomasville City Schools Drama Program is preparing to perform their One Act play, "These Shining Lives," at the Region 1-AA One Act Competition in Fitzgerald on October 24, 2019.
Director Casey Dyksterhouse, in collaboration with Brantley Ivey, have cast high school students for their annual One Act competition and are rehearsing in hopes of bringing home another region win. Thomasville City Schools Drama Program has earned five region championships and one state championship under the direction of Dyksterhouse.
The play is based on a true story and highlights four women who work in a watch factory and are afflicted with radium poisoning. The play examines the dangers women faced in the 1920s in the workforce and the lack of concern companies had for protecting the health of their employees.
Dyksterhouse was surprised when she learned that "These Shining Lives" was a true story.
"I didn't know at first that it was based on fact and I knew I had a lot of talented girls, so this kind of features them," said Dyksterhouse.
The cast includes Ellie Griffin as Catherine Donahue, Emily Sumner as Charlotte, Julianna Watson as Pearl, Sydney Deutsch as Frances, Reid Harbin as Tom, Jackson Hodge as Mr. Reed, Spear Celaya as Leonard Grossman, Braxton Sizemore as Company Doctor and Radio Announcer, Cole Ridenour as Dr. Dalitsch, Amber Booker as Reporter 1, and Alex Bass as Reporter 2.
The cast consists of mostly underclassmen. Sophomore Griffin plays the lead as Catherine Donahue.
"I hope to gain a deeper understanding of how to live in the time that we are given," said Griffin.
Dyksterhouse expressed the aspirations that the drama program has with the youth of their cast.
"There isn't a ton of experience among all the kids, so we have big hopes for a very young group of people," said Dyksterhouse.
Even with the stress One Act presents, Ivey loves the efficiency and professionalism that One Act teaches the young actors and actresses.
"What I appreciate about One Act is that it gives them a more realistic idea of how professional caliber performances are. You're under a really tight deadline of time; you have to be really efficient with your resources and your use of space," said Ivey.
The cast has grown close as a result of the discipline and dedication needed to collaborate for the fine arts competition.
"I love how encouraging everyone is. Sometimes my peers will give me tips on how to perfect my acting," said Celaya.
Sizemore said, "I really love the competitive nature of One Act and how everyone is still so supportive. I hope to get closer to all the people in the drama department and learn more about my passion for the arts and drama in particular."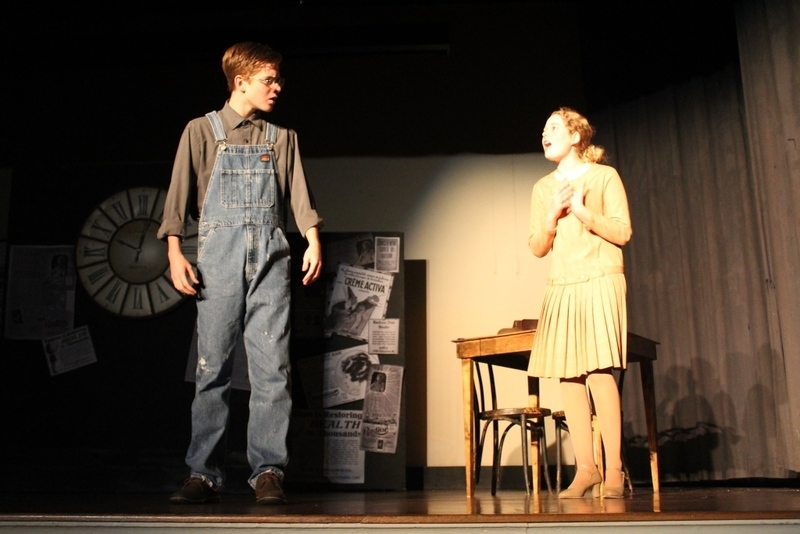 Reid Harbin (Tom) and Ellie Griffin (Katie) discuss the struggles of the home/work balance and Katie's new-found freedom in a changing society.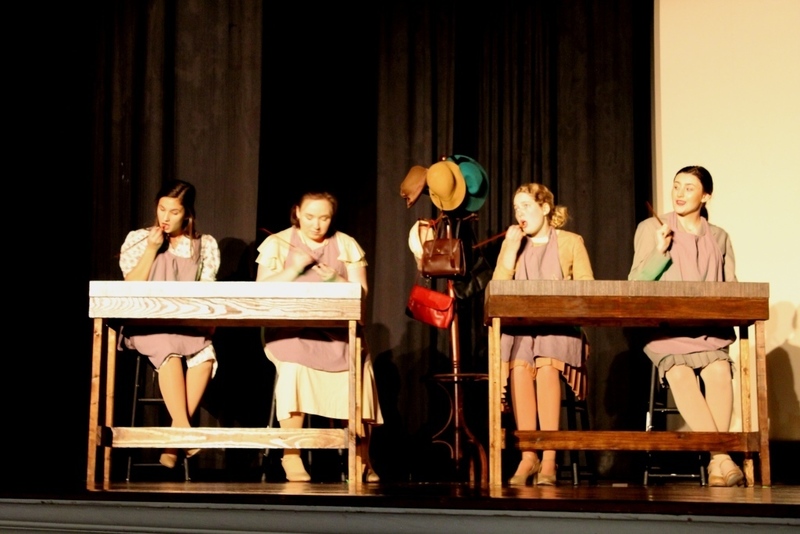 Sydney Deutsch (Frances), Julianna Watson (Pearl), Ellie Griffin (Katie), and Emily Sumner (Charlotte) innocently exchange stories while placing brushes in their mouths and dipping them into radium powder to paint watch faces.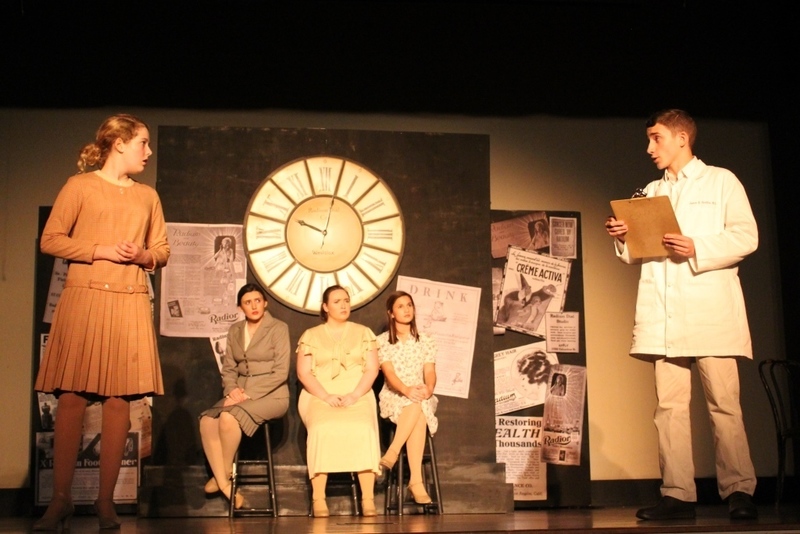 Ellie Griffin (Katie), Emily Sumner (Charlotte), Julianna Watson (Pearl) and Sydney Deutsch (Frances) face Cole Ridenour (Dr. Dalitsch) with shocked expressions as he delivers the news of their terminal fates.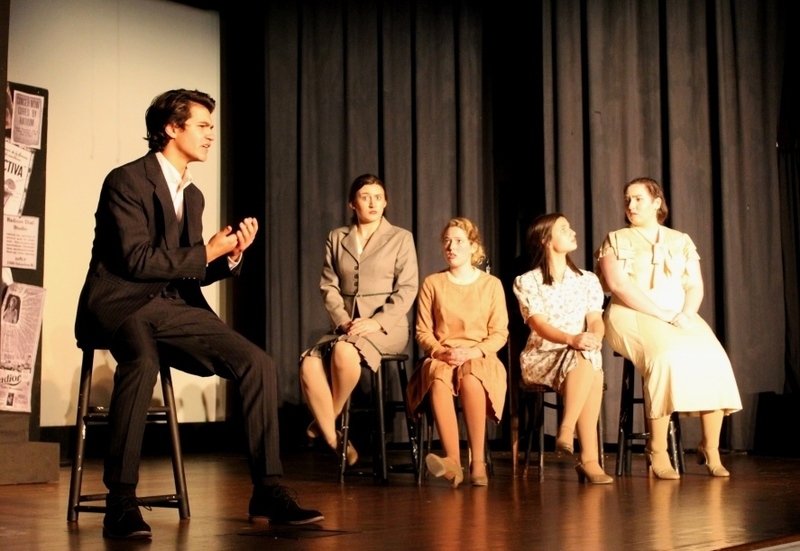 Spear Celaya (Leonard Grossman) warns Emily Sumner (Charlotte), Ellie Griffin (Katie), Julianna Watson (Pearl) and Sydney Deutsch (Frances) of the public scrutiny they are about to endure as he agrees to represent their cases.